Jeng Sy-Flores
Jennifer Sy Flores, also known as Jeng Flores, is the managing owner of Megapixels Digital Studio, one of the fast rising and most sought after digital photography and video outfits in the country. Her versatility, love and enthusiasm for beauty, make-up and fashion made her pursue her studies in the field of make-up artistry. One of her first mentors is the guru himself, Fanny Serrano.
A cum laude graduate of the University of Santo Tomas and a licensed civil & jr. geodetic engineer, Jeng usually leaves an intimidating first impression due to her rather strong personality, but her easy going humor and openness are what put her clients at ease.  As soon as her nimble hands start to sweep over and outward your face, you would begin to admire the subtle tones and soft textures that she effortlessly creates. In addition, she is always ready to share tips and advice about simple make-up techniques to her clients. With that, she is able to incorporate a little of her own personality into her work.
For sure, her purpose and function in the make-up industry do not only intend to redefine a face. With Carlan, she endeavours to make a name of her own.
Carlan Teng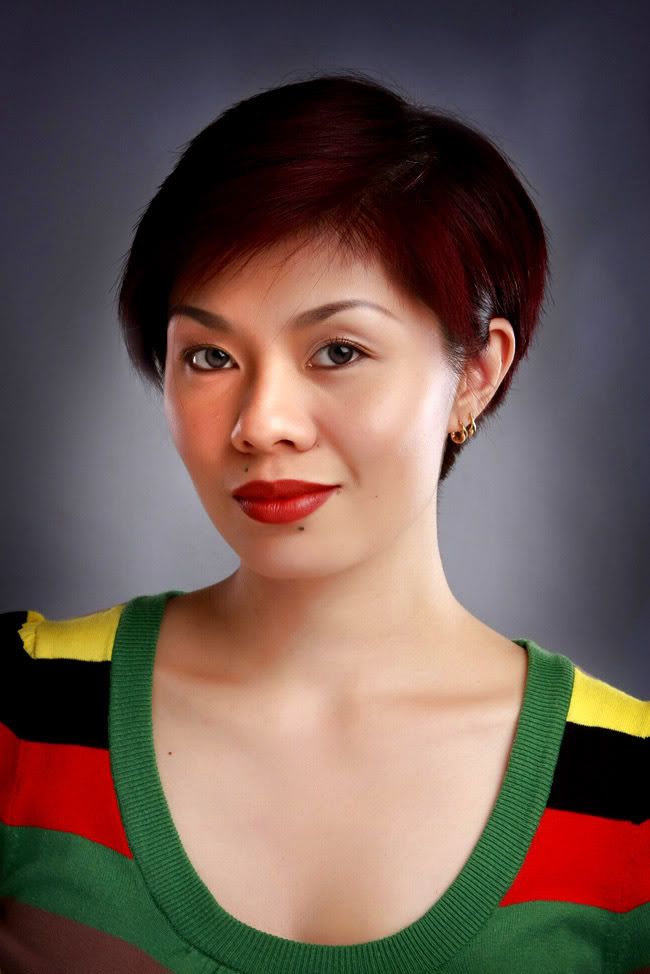 An accomplished student of the Center for Aesthetic Studies, along with Jeng, Carlan has received a thorough degree in beautification. The skill she has with the brush can be seen in the meticulous way that she does her makeovers. Her works are doubtlessly original, while still conforming to the modern standards of beauty.
Carlan Teng has always been adamant about her love for the make-up industry, but it wasn't like that from the beginning. She is, by license, also a Civil Engineer and a graduate of the MAPUA Institute of Technology. Make-up had caught her interest, and she was hooked. So, what started out as a whim became a hobby and evolved into a passion that has made her an exceptional and truly devoted make-up artist.
The Team Up
Jeng and Carlan have worked with different cosmetics trainer before they crossed paths in the Center for Aesthetic Studies. After becoming fast friends, the two decided to establish a partnership offering hair and make-up services which led to the becoming of AND Visage Professional.
As an affiliate of Megapixels Digital Studio, AND Visage Professional has become a staple for, but is not limited to, weddings and debuts.
Individually, Carlan and Jeng each have their   own sets of clientele in magazines, photo shoots, fashion shows and special occasions; and both are doing  equally well, with or without the other. They've made a niche in expositions, especially those catering to brides-to-be.
Quite recently, they've been adapting the airbrush tech-niques using the new Air-brush, and are ready to re- lease the satisfactory results to the public. What's more is that, unlike other make-up artists, they give great focus ands details to the eyes of a client, and never rely solely on cheek and lip shades. Add to that their strict compliance to time schedules and preparations, and you've got one hell of a pair of make-up artists! Jeng and Carlan have got their brushes AND airbrushes ready, so if you want to see for yourself how these two can work magic, go schedule a trial make-up session or attend one of the many expos that they're in.